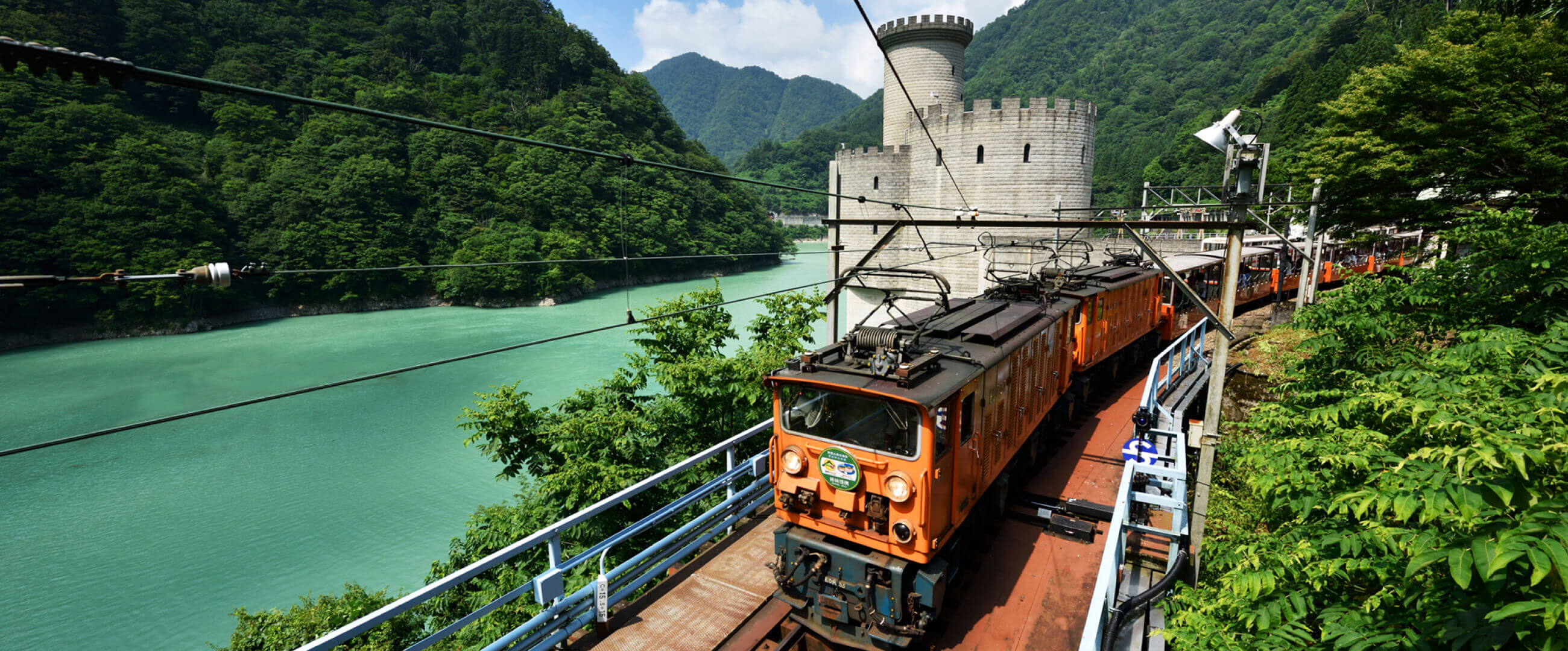 Route Guide and information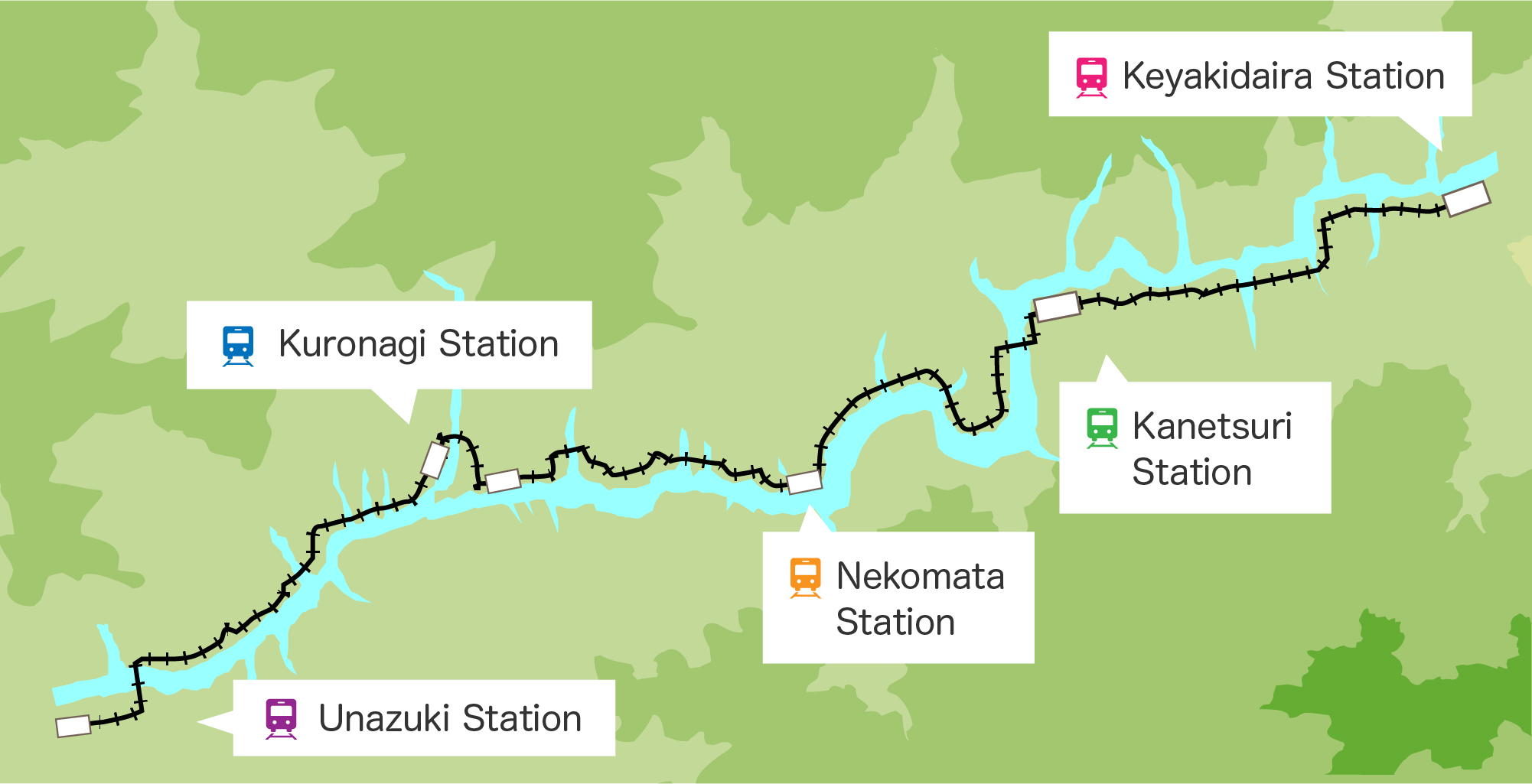 Unazuki Area
Sightseeing spot
Unazuki Dam

Completed in 2001, this is the newest dam in the Kurobe Gorge area. It is a multipurpose dam designed for flood control, electric power generation and other aims.

Shin-Yanagawara Power Plant

This hydroelectric power station that resembles an ancient European castle is located on the shores of Lake Unazuki.

Shin-Yamabiko Bridge

After leaving Unazuki Station the Torokko Electric Train first crosses a bright crimson steel bridge. The name (yamabiko) was earned by the fact that the sound of the train passing by echoes in the hot springs town.
Kuronagi Area
Sightseeing spot
Kuronagi Onsen

"Kuronagi Hot Spring"

Atobiki Bridge

At a height of 60 meters and a length of 64 meters, this bridge spans the steepest and deepest valley along the rail line. The name is derived from the belief that previously mountain climbers would inch backwards away (atobiki) when they came face-to-face with such a seemingly bottomless valley.
Kanetsuri Area
Sightseeing spot
Kanetsuri Kawara (Riverside Open-Air Hot Springs)

At this spot you can enjoy both the limpid waters of the Kurobe River and a secluded hot spring. The waters that gush out in the outdoor bathing area alongside the river are justly famed. (Kanetsuri Station→500 meters, around 15 min.) *After 4:00 p.m. use of this hot spring is limited to overnight guests.

Kurobe Mannen Yuki(Kurobe Perpetual Snow)
Keyakidaira Area






Okukane Bridge

Traveling from Keyakidaira Station in the direction of Babadani Onsen you will encounter this vermillion-lacquered bridge spanning the main course of the Kurobe River. The view enjoyed from this 34-meter-high bridge is simply breathtaking. (Keyakidaira Station→ around 5 min.)
Sightseeing spot
Riverside Viewing Platform,Foot Bath

From this viewing platform, you can enjoy the marvelous sights of Mt. Okukane and Okukane Bridge. And if you want to get rid of travel fatigue, be sure to make a beeline for the foot bath.

Hitokui Iwa"People-eating Crag"

This craggy face resembling an open mouth has a truly formidable presence. As its name ("People-eating Crag") would suggest, it seems poised to devour passersby. (Keyakidaira Station→ around 10 min.)

Sarutobikyo Observation Platform

When autumn arrives, this hot spring hidden away in the great outdoors is surrounded by the pageantry of leaves tinted in autumn colors. (Keyakidaira Station→3km, around 60 min.)