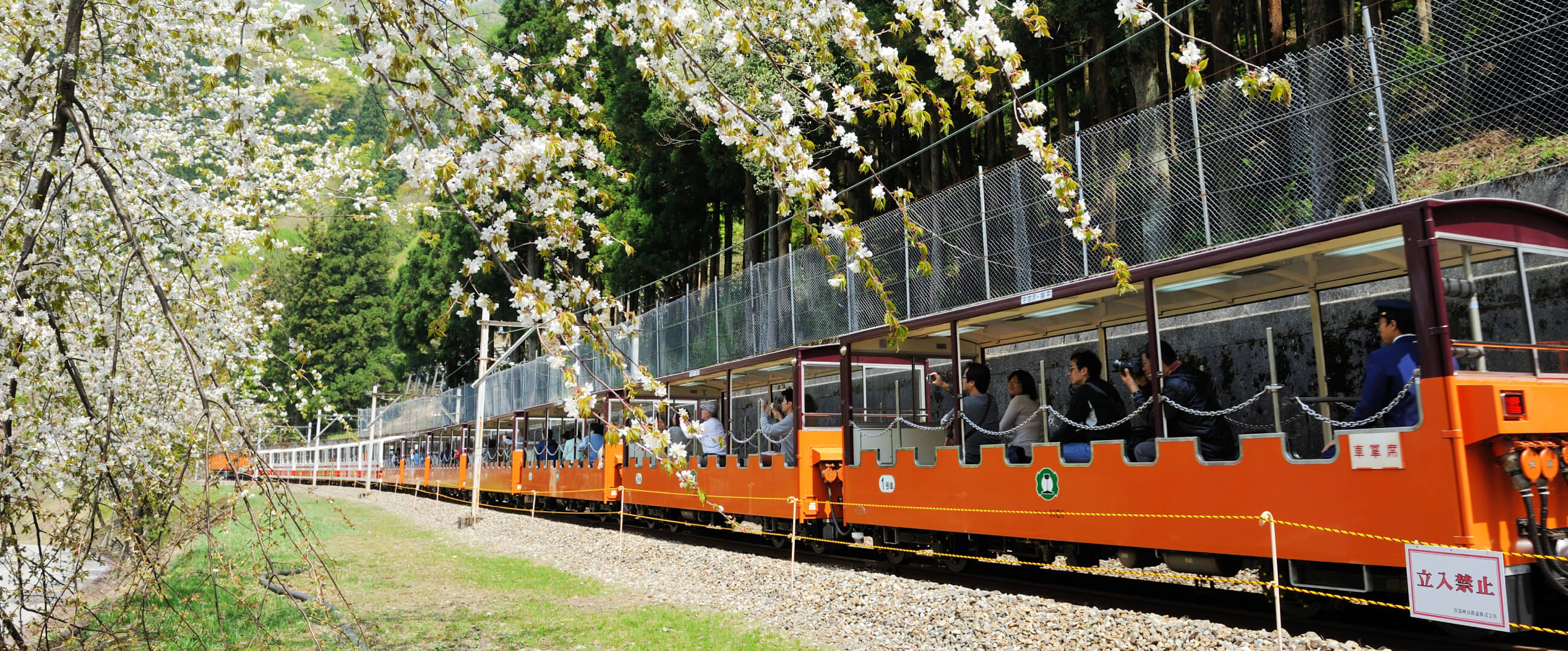 information
Reservations are suggested at all times to assure everyone has a place on the train.
During Golden Week, summer vacation and Autumn Colours periods, reservations are highly recommended due to the high volumes during those periods.
Passengers with preferred seating, pre-booked tickets, or group tickets issued by a tour company or travel agency should visit Window No.1 or No.2 to get advice on how to get the most from your trip.
Passengers need to complete all the boarding formalities 10 minutes prior to departure.
There are no toilet facilities on the train, so make use of the facilities at each station.
Please bring extra clothes as the mountain weather is unpredictable, and bad weather can arrive quickly.
Wear comfortable walking shoes so your feet can enjoy the trip.
Pets are not permitted, except for seeing dogs.
Note: Passengers are responsible for the care of their seeing eye dogs.
If you are disabled, elderly, and infirmed, please free to ask the staff for assistance when you require it.
Elevators, ramps, and toilets for the exclusive use of the disabled are available at Unazuki and Keyakidaira stations.
Coin lockers are available at Unazuki, Kanetsuri, and Keyakidaira stations.
The paths in Keyakidaira maybe shut by weather or construction. If possible advance notice will be given.
The best time to see the trees in their autumn colours is between October 20th and November 10th (approximately).